CGS is a Montessori-based Catholic faith formation program where children can joyfully fall ever more deeply in love with God through contemplation of Scripture and liturgy.
God and the Child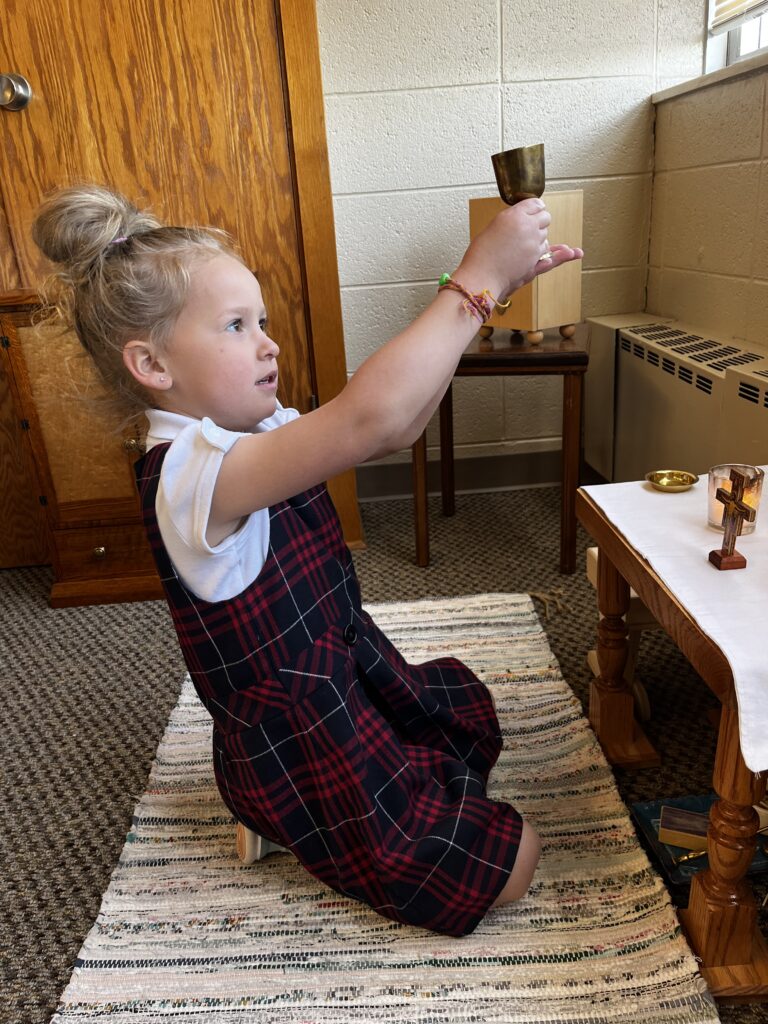 CGS is based on the belief that God and the child are already in a relationship. This relationship between the child and God is unique, particularly before the age of six, and is characterized by great joy.  The growth of the relationship should be assisted by the adult, first and foremost by the parents, but is primarily directed by the Holy Spirit.  Children greatly benefit from having their own space to foster the growth of their relationship with God.
Create Space for God
The atrium, or CGS classroom, is a specially prepared space designed to lead the child to prayer.  In the atrium, children listen to the voice of God and enjoy His many gifts. Through the child's work with the handmade materials, presentations by catechists, and communal celebrations, he or she deepens his/her understanding of Scripture and liturgy and is led to a fuller participation in the life of the church as well as to a hope born of a sure knowledge of God's plan and their place in His plan. Children gather in the atrium weekly.