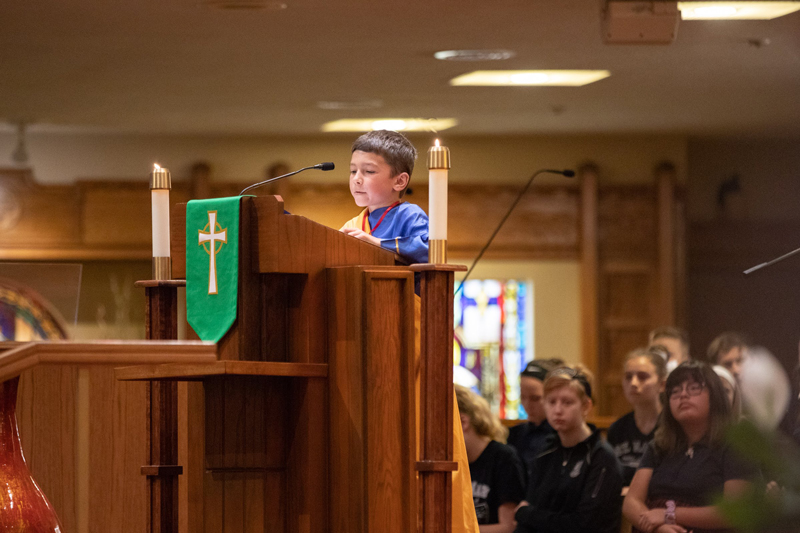 St. Mary Parish School, Menomonee Falls, Wisconsin, is part of St. Mary Parish's large community of faith. To the benefit of our students and their families, St. Mary Parish is right next door to our school and is the place where we share in the mission and ministry of Jesus by embracing the Gospel and living our faith.
School families who are parishioners at St. Mary find the strong tie between our parish and our school to be very beneficial. Together our school and parish create a cohesive environment where we can share our Catholic tradition and promote faith development with a best-in-class Catholic education.
If you haven't been to a St. Mary Parish Mass lately, we encourage you to attend soon! Weekend Mass times are 5 pm (Saturday), and 7:30 & 9:30 am Sunday.